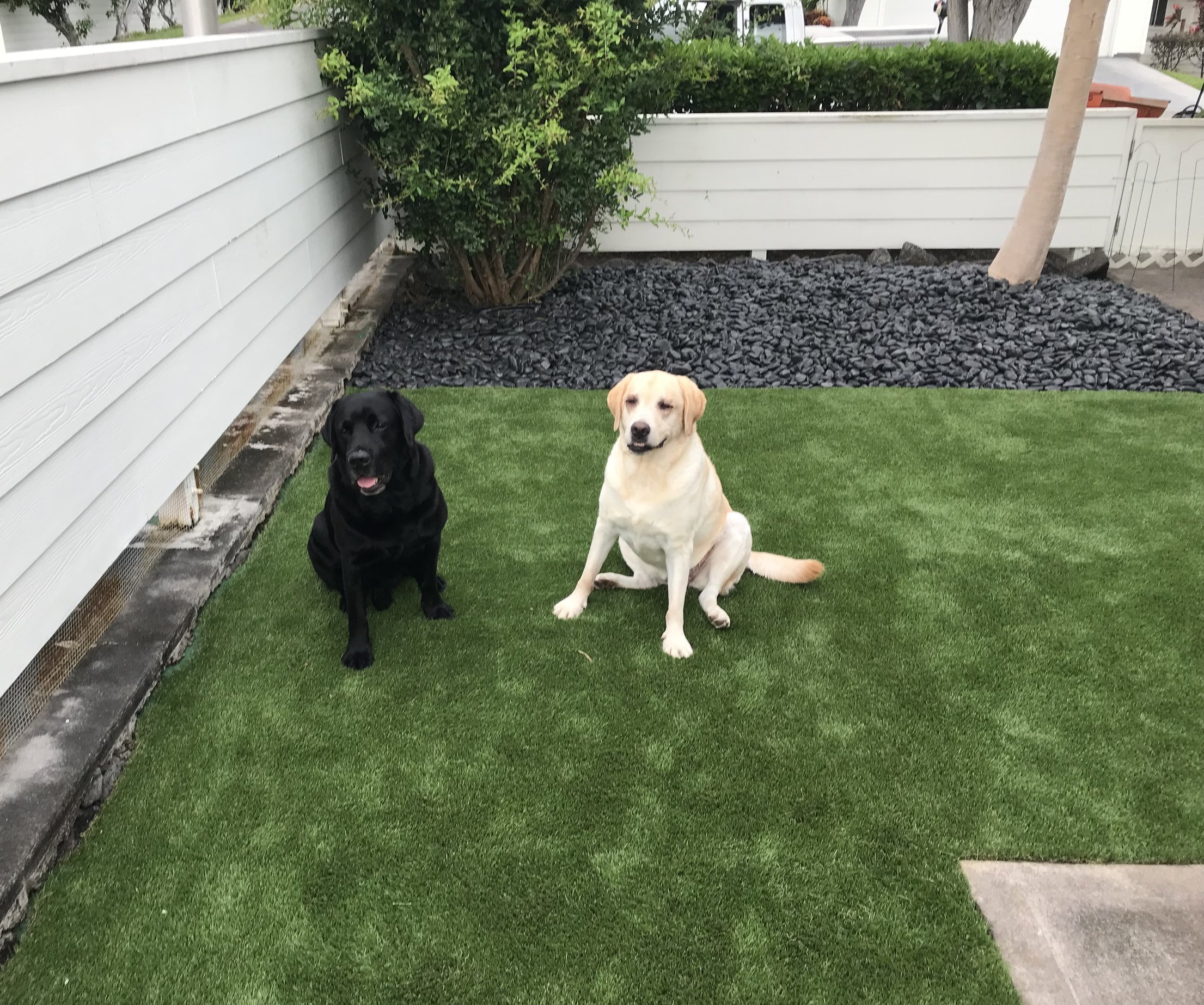 Give your dogs a year around clean play area with DreamTurf!
___________________________________
Even though we have a specific turf for dog kennels, normally all the
other turf grasses will not look better, but will provide a great long
term use for your dogs.
Also, we use a product called zeolite (a natural
mineral) as the infill, which will help eliminate dog odor.
• No more mud!
• Environmentally safe for dogs
• No chemical fertilizers, herbicides, pesticides, etc.
• Turf won't stain from dog urine
• Great drainage for washing off waste
• Outstanding durability with 10-15 year warranty
• Keeps your house clean when dogs come in
• Less frequent dog bathing
• Dog turf is easy to clean with water or blower
• Safe and comfortable
• Very low maintenance
• Great for dog agility training